This is a special-edition academic magazine detailing the history of the University of Design, Architecture, Art, and Planning in Cincinnati, Ohio. The grid and decorative elements are pulled from the architectural plans of the university building itself – lines, colors, and styles are inspired by the building we study in every day. Featuring work from students of all disciplines, the generous white space allows their work to be prominent. 
A collaborative effort with graphic designer Meg Vansant, whose work can be viewed at www.meganvansant.com.

The selected spreads demonstrate a variety of page layouts: table of contents, chapter titles, and content pages.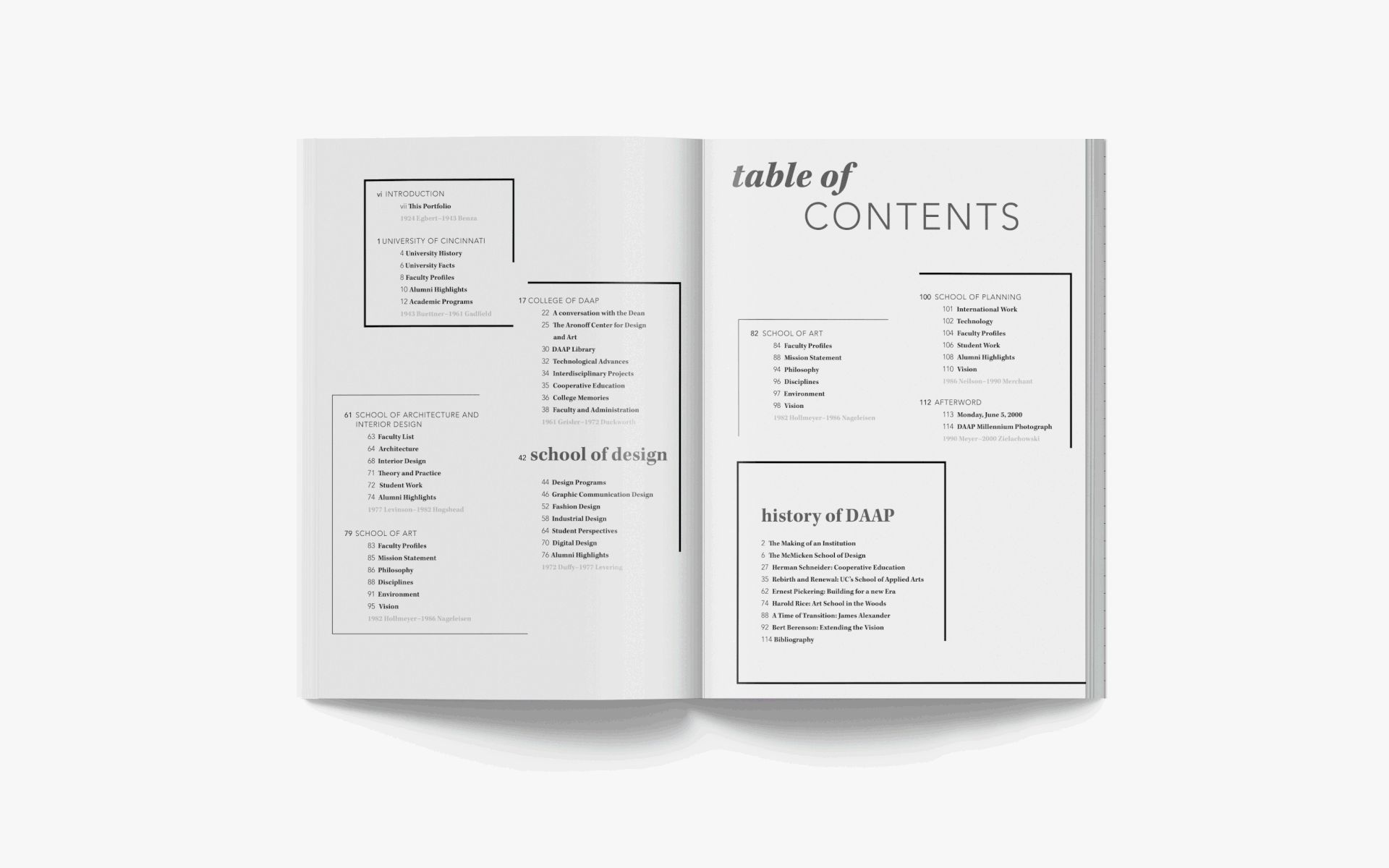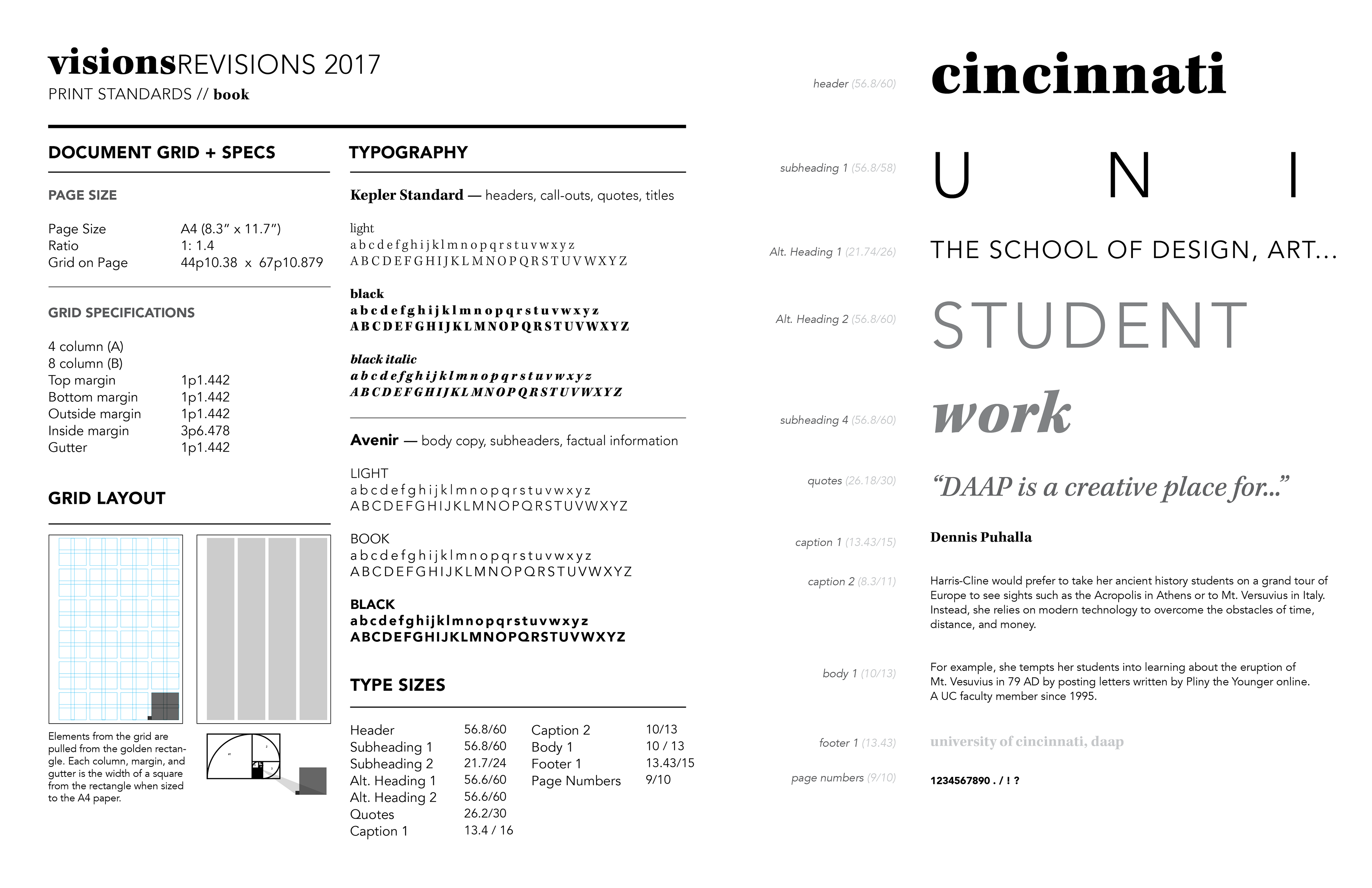 Visions Revisions – Process